Among the faculties, the Faculty of Law took second place after the Faculty of Theology. In its early years it was influenced by humanism ("Wittenberg Humanist Circle" with connections to Italian humanism), and its members participated in the Reformation, as did those of the other faculties. Over the centuries, the faculty repeatedly produced legal scholars who had a formative influence on jurisprudence in Germany or Europe.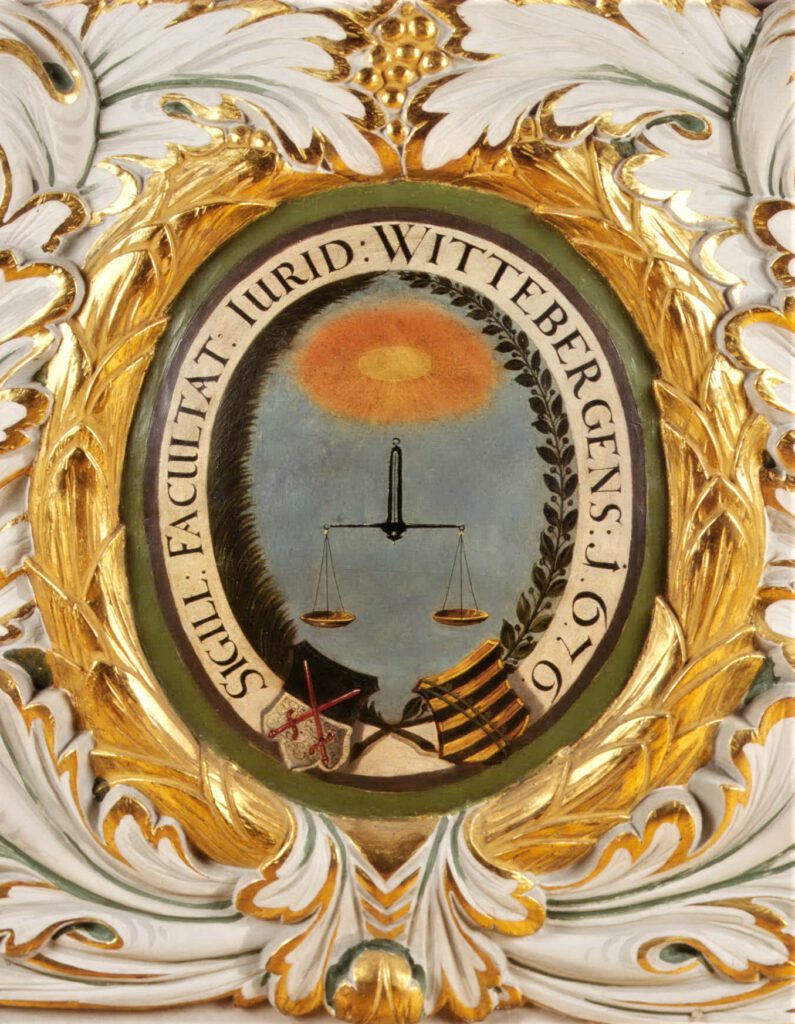 According to the faculty statute of 1508, the Faculty of Law consisted of two professorships for Canon Law and three for Roman Law. The appointment and division of the professorships was based on the sources of law, as was the teaching program: canon law, codex, digests and institutions. As everywhere in Germany and continental Europe, the teaching of law formally followed a clear procedure: each title and each law in the legal sources of Roman and canon law was dealt with in the listed order of the corresponding legal source.
The work of the Wittenberg lawyers, however, went far beyond the teaching of law. They had a considerable influence on legal practice. For example, they occupied the highest courts of the Electorate of Saxony, the Wittenberg Chair of the Board of Aldermen, the rulings panel of the Faculty of Law and served as assessors of the Regional Court of Lower Lusatia in Lübben, later also at the Court of Appeal in Dresden. Individual commissions and missions for the Saxon elector were added.
In the 17th century, natural law and international law were established as a new discipline, initially at Protestant universities, in addition to the existing courses. Central to this was the recording and interpretation of the imperial constitution. At the Wittenberg Law Faculty, it was above all Caspar Ziegler who advocated the inclusion of natural and international law in the curriculum. The modernization of the Faculty of Law in the 17th and 18th centuries was accompanied by a differentiation of the subject canon, which led to an expansion of the staff, especially through extraordinary professors and substitutes.